In this view you can select the element types that are included automatically from the scorecard into the Dashboards view. This view can be opened by right-clicking on an empty area in the Dashboards view and selecting "Auto-include Elements of the Scorecard"

"Selected Element Types..." from the pop-up menu. Select the checkboxes next to the elements you wish to include automatically and click OK to confirm the selection. Press Cancel to close the window without committing any changes.
Check the "Include reference elements" checkbox to have also reference elements included from the scorecard.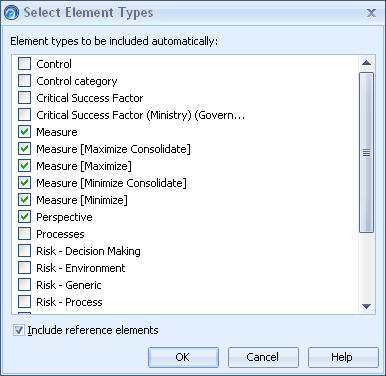 Select Element Types window