When the simulation enters a subprocess, it automatically drills down to it and continues the simulation in the lower level. In QPR Modeling Client, measure values for a subprocess can be automatically calculated from the model elements in the child diagram.

Exercise 88: Set the subprocess calculation method for the measure Processing Time in the simulation.
1. Open the

Simulation - Business Process

model.
2. On the

Model tab

of the ribbon, click

Model Elements

and select

Measures...

from the drop-down list. The Measures dialog will open.
3. Select

Processing time

and click

View...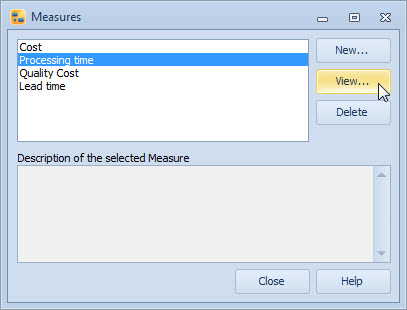 4. Select

Pick Maximum

as the Subprocess Calculation Method: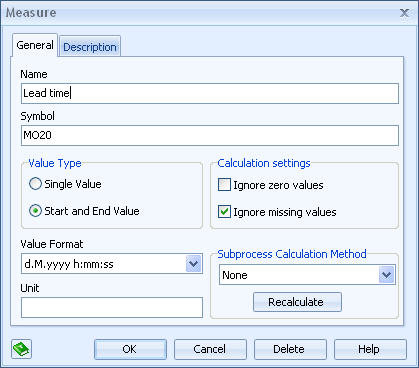 5. Click

OK

to close the dialog.
For more information, see the Measures topic and its subtopics in QPR Modeling Client - User's Guide.