Exercise 104: Create Reference Measures from the Exercise Company Europe Office Scorecard
1. Open the

Reference Measures Exercise Model

.
2. Open the Scorecard Navigator by clicking the

button on the bottom of the Model Navigator.
3. Expand the

Exceed Customer Expectations

element hierarchy by clicking the

buttons:

4. Right-click the

Customer Satisfaction

measure and select

Create Reference

from the pop-up menu: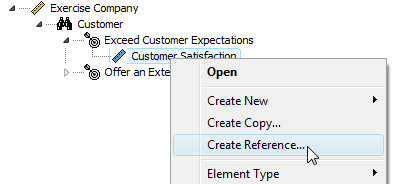 5. The References window will open. From the

Scorecards

list, select

Exercise Company Europe Office

, then, from the

Elements in selected scorecard

list, select

Customer Satisfaction

and click the

arrow to add the element to the

References

list: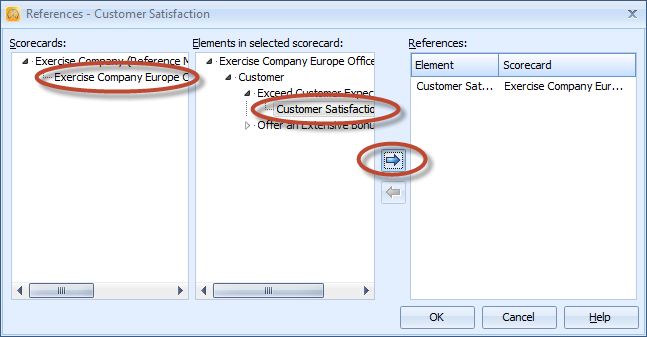 6. Click

OK

to close the References window. The reference measure is now added under the

Customer Satisfaction

measure.
See the Referencing Elements section in the Copies/References Window topic in the QPR Metrics - User's Guide for more information.