With Layout Templates you can define the appearance of the graph. To open the Layout Templates window, click the

Layout Templates button on the Model tab of the ribbon.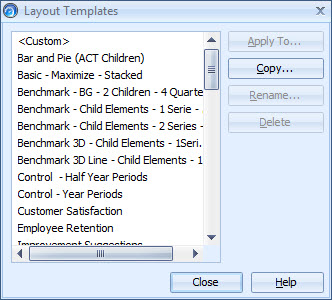 You can apply, rename and delete templates in the Layout Templates window.
To copy a template either from the current model or some other model, click Copy... and select the layout template to be copied from the Select Layout Template for Copying window that opens.